Help Your Clients Retire in STYLE
Client-Ready Retire in STYLE Video
This client-ready video explains the benefits of annuities – and everything they need to know to retire in STYLE. Use this video across social media and with clients to emphasize the value of annuities.
To download the video, click the share icon (arrow) in the bottom right corner of the video then click Download.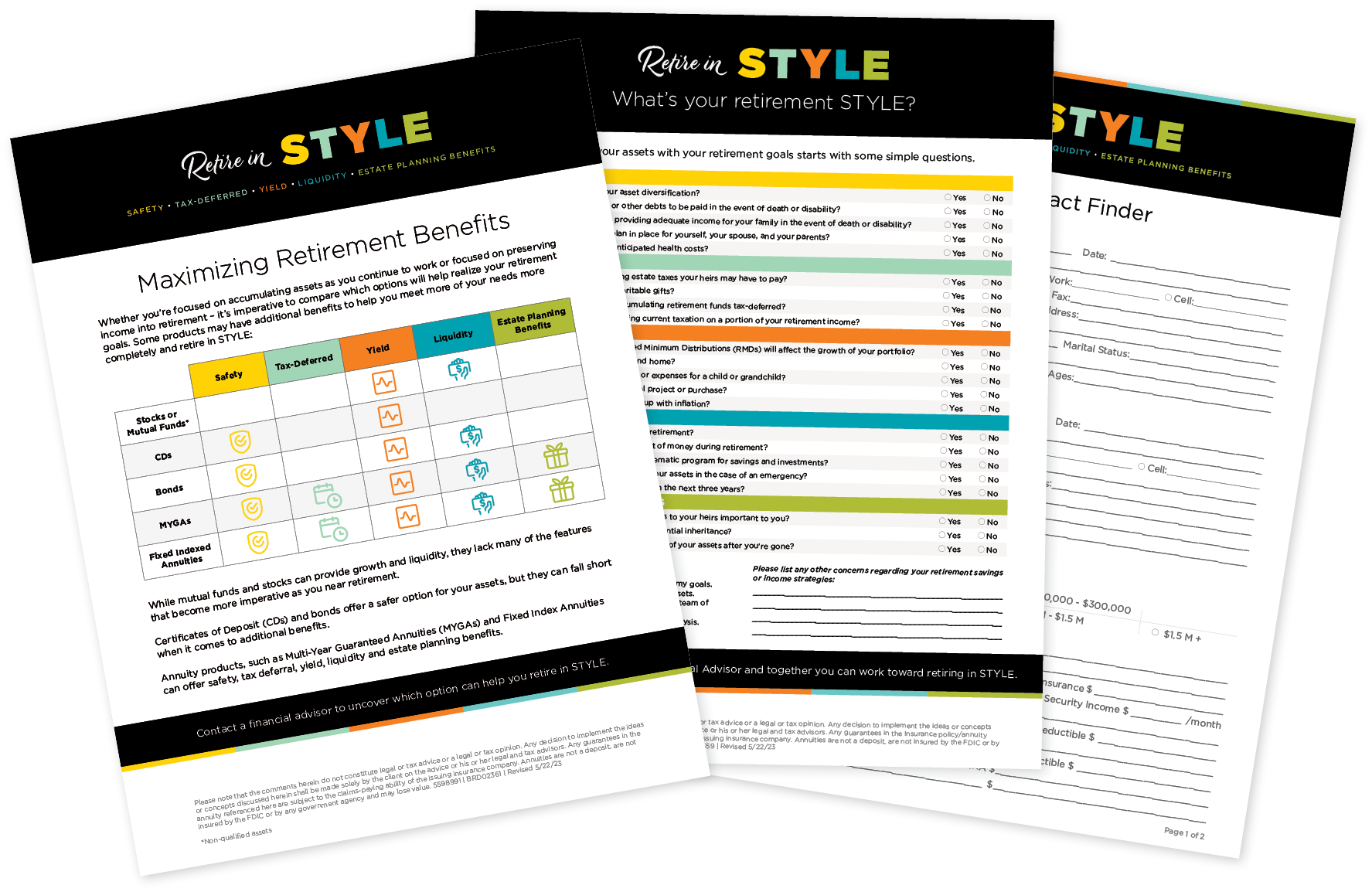 Exceptional Client-Ready Annuity Resources
Now's the time to reach out to your clients to reduce their anxiety and optimize their retirement plans. Here are several helpful resources to determine what path your clients are currently on – and where they need to go in the future.
Help your clients retire in STYLE. Contact your Highland representative today.