Silver Tsunami: Preparing for the Graying of America
Empower your clients today to plan for their tomorrows. Some key insights include:
An unprecedented wave of longevity for those over age 65 could present an urgent need for long-term care solutions.
Women often face unique obstacles that can affect their financial security, solo agers (older, single adults with no spouse or partner) are more vulnerable financially, medically, and emotionally.
Retirees can expect this phase of their lives to last nearly as long as their working years and they might consider their time to purchase life insurance has passed. However, the versatility of these products suggests otherwise.
Discover tips to help guide your clients on their retirement journey. Some of them include finding the best and strategic option for a rider, and the benefits of fixed and fixed-indexed annuities.
Learn how the graying of America may affect your clients – for both those who will need care and those providing it, and the practical risk management solutions they will need.
Complete the form below to access these materials.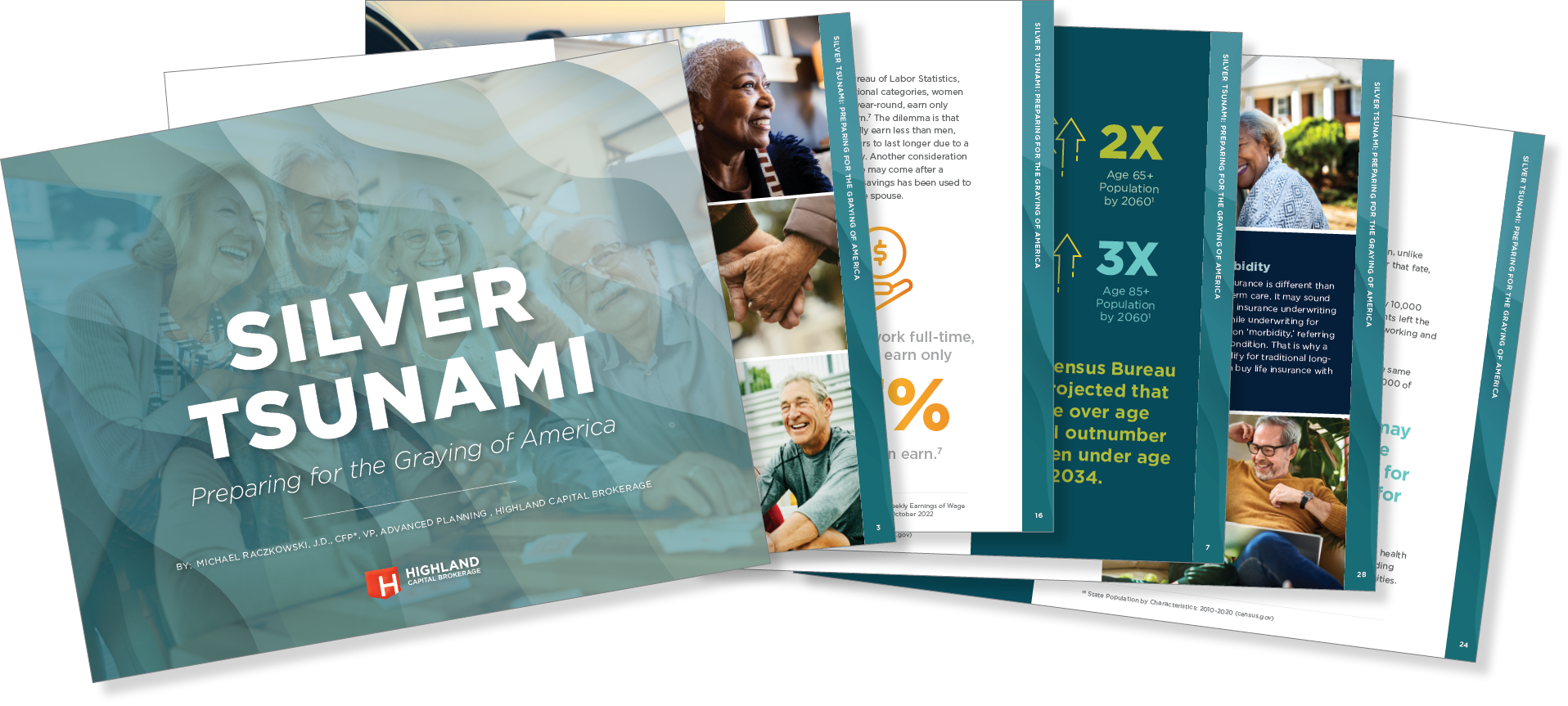 This page is intended for agents and representatives only, and not to inform members of the general public. The information provided in the agents' testimonials above may not be indicative of the experience of any end clients. The experiences and opinions are those of the financial professionals only.
By submitting this form, I certify that I am authorized to access the pages and any materials or documents provided by therein.