Please complete the form below to access:
Client-ready resources to start the policy review conversation including a case study and presentation.
Resources that break down how a policy review is imperative to ensure clients receive the most appropriate, affordable solution.
A form to help streamline the discovery stage of the policy review process.
Partner with us to streamline the review process and uncover more effective products—we'll do the legwork so that you can focus on your clients.
Complete the form below to access these resources.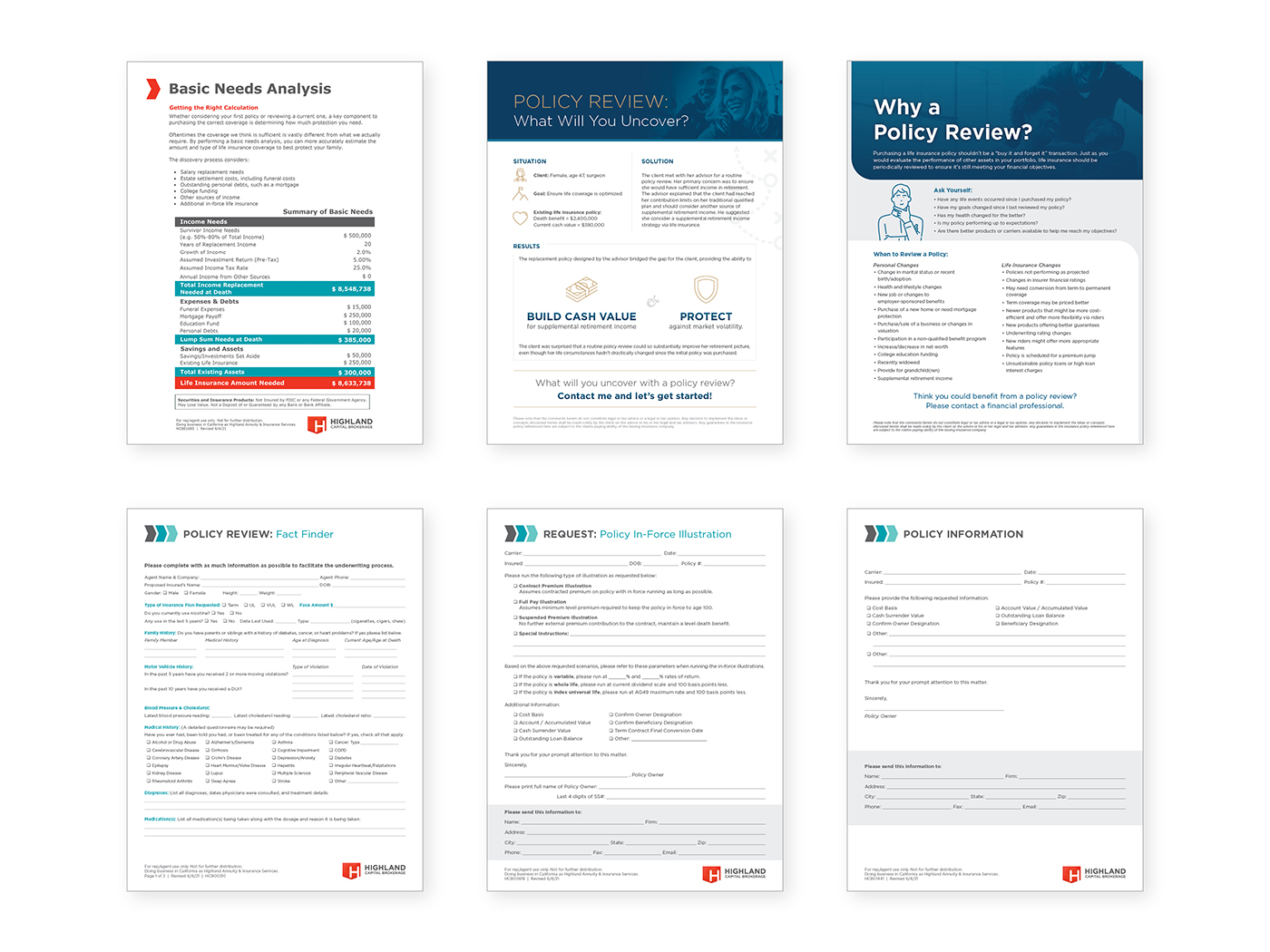 This page is intended for agents and representatives only, and not to inform members of the general public. The information provided in the agents' testimonials above may not be indicative of the experience of any end clients. The experiences and opinions are those of the financial professionals only.
By submitting this form, I certify that I am authorized to access the pages and any materials or documents provided by therein.
Contact your Highland VP or call 855.422.4968 to learn more.