Protecting Your Client's Retirement with Longevity Planning:
Marketing Resource Guide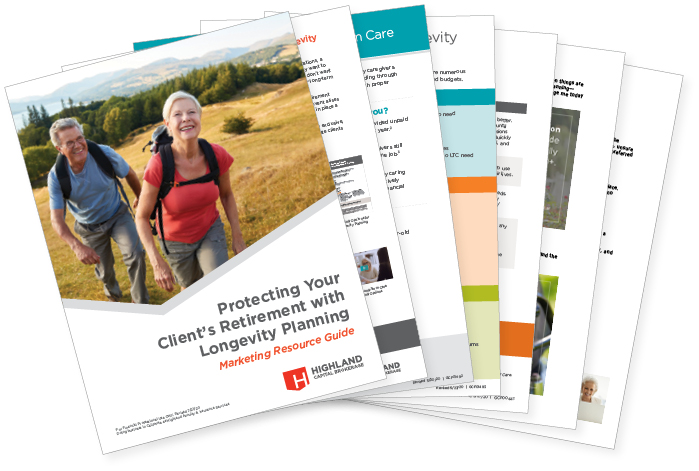 This comprehensive kit provides:
Customizable prospecting letters and social posts focused on the importance of longevity planning, particularly in the current environment.
Generic marketing pieces ready to send to clients to answer their basic longevity planning questions.
Informative infographics to help your clients determine the right longevity planning options for them.
Kickstart the longevity planning discussion and help protect your clients' hard-earned retirement savings from unexpected long-term care events.
Complete the form below to access these resources