Please complete the form below to access:
Client-ready resources to start the longevity planning conversation including customizable educational pieces and direct communications.
One-pagers that break down long-term care insurance options.
Case studies that illustrate how partnering with Highland enhances the longevity planning process.
Protect your clients' retirement assets from unexpected medical events. Open up the longevity planning conversation today to not only preserve your clients' hard work but offer them peace of mind as well.
Complete the form below to access these materials.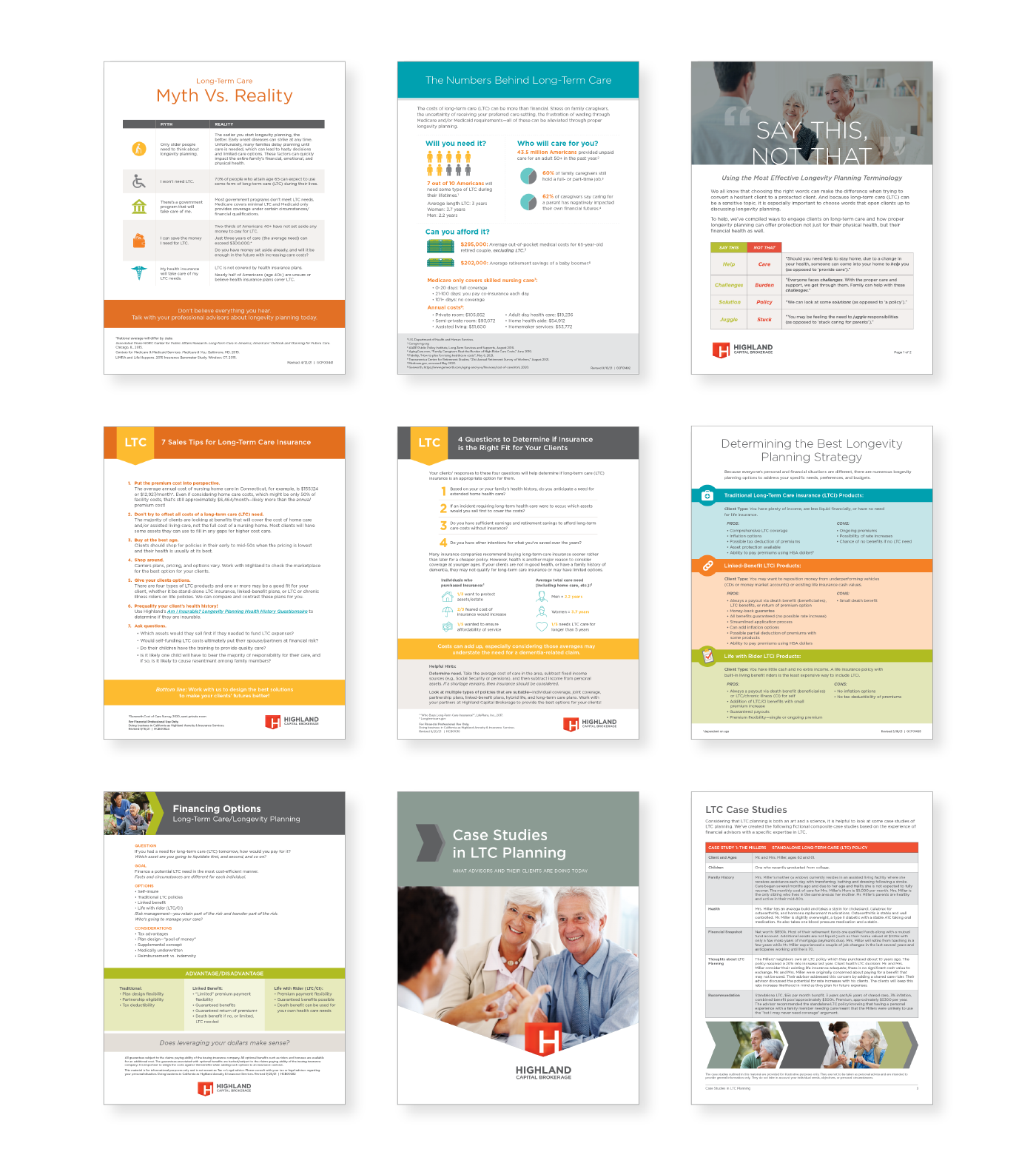 This page is intended for agents and representatives only, and not to inform members of the general public. The information provided in the agents' testimonials above may not be indicative of the experience of any end clients. The experiences and opinions are those of the financial professionals only.
By submitting this form, I certify that I am authorized to access the pages and any materials or documents provided by therein.
Contact your Highland VP or call 855.422.4968 to learn more.