Disability Insurance Resources
Please complete the form below to access:
Case studies that illustrate how comprehensive disability insurance (DI) coverage protects clients' income as well as provides financial peace of mind.
Why DI, a playbook that uncovers the importance of DI for both you and your clients.
Common DI client profiles to help you pinpoint who in your book of business may best benefit from DI and questions to open the conversation.
Carrier information to broaden the DI discussion and simplify the application process.
Partner with our dedicated and experienced DI team to ensure your clients are presented with the most holistic risk management solutions and a streamlined application process.
Complete the form below to access these materials.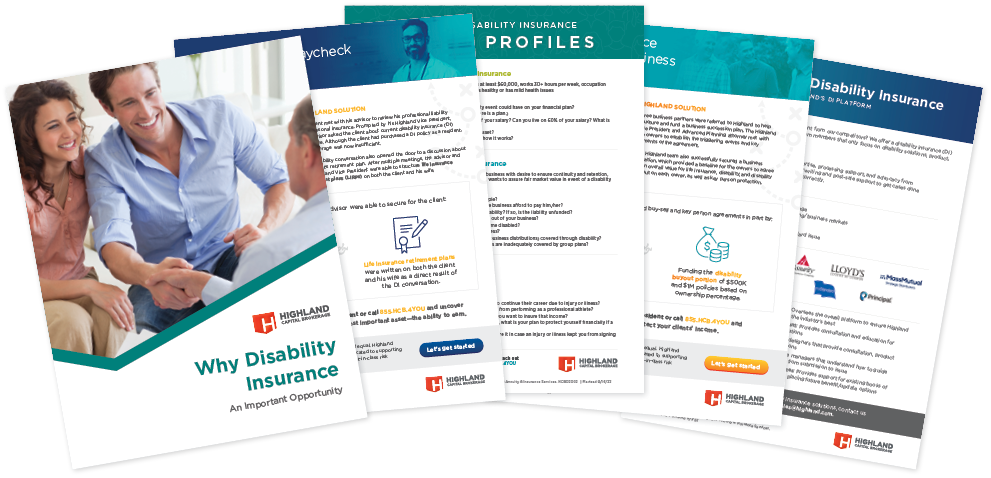 This page is intended for agents and representatives only, and not to inform members of the general public. The information provided in the agents' testimonials above may not be indicative of the experience of any end clients. The experiences and opinions are those of the financial professionals only.
By submitting this form, I certify that I am authorized to access the pages and any materials or documents provided by therein.