Use the form below to access case studies that illustrate:
The immediate value and expertise our Highland Vice Presidents bring to designing comprehensive and innovative financial plans.
The responsive service and end-to-end support our team provides to streamline the planning and application process for advisors and clients.
Partner with us to find the most appropriate strategies and solutions to meet your clients' unique financial situations.
Complete the form below to access these resources.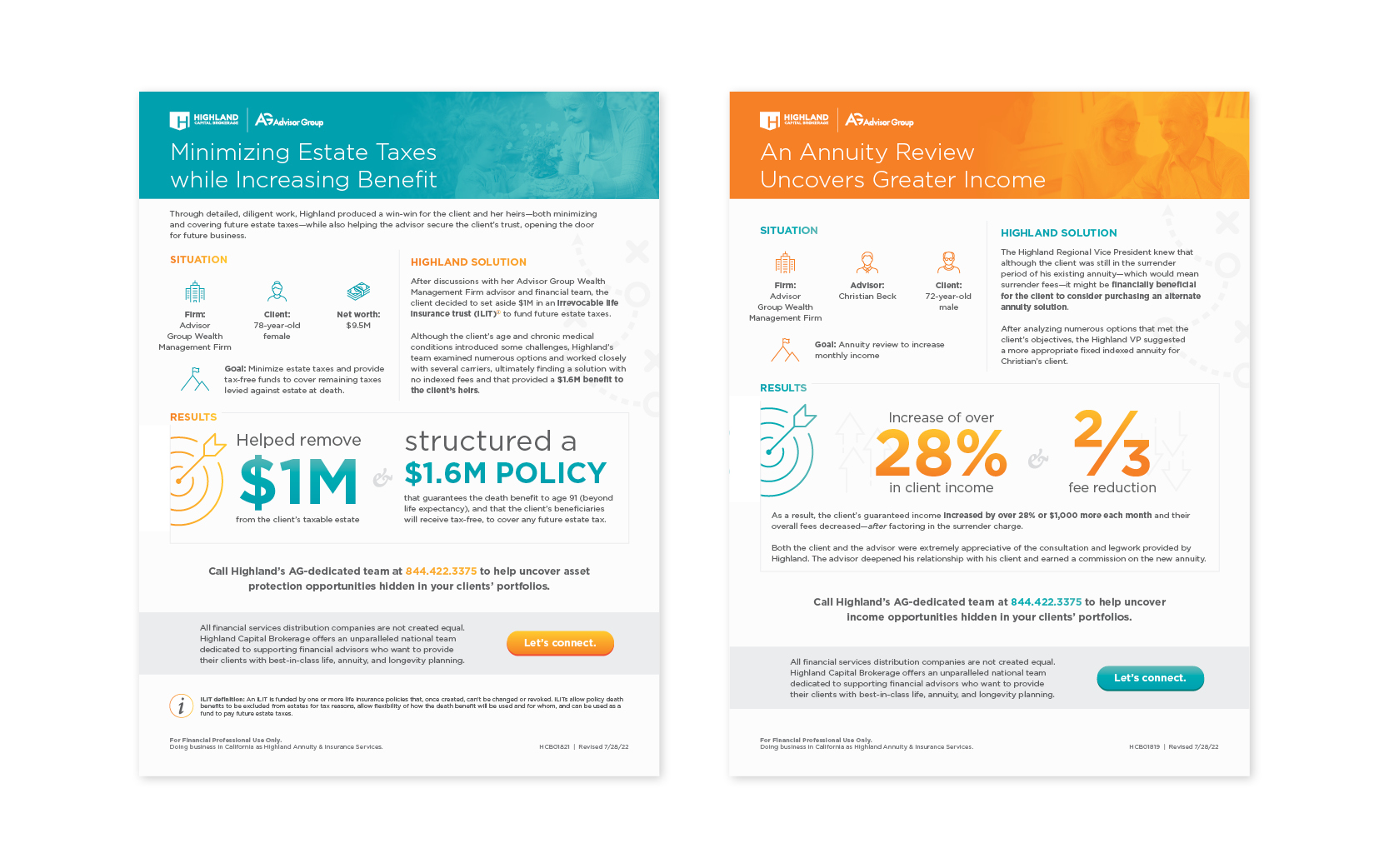 This page is intended for agents and representatives only, and not to inform members of the general public. The information provided in the agents' testimonials above may not be indicative of the experience of any end clients. The experiences and opinions are those of the financial professionals only.
By submitting this form, I certify that I am authorized to access the pages and any materials or documents provided by therein.