Annuity Review Resources
Contact us at 571.707.2523 to learn more.
Download these resources to:
Learn the most effective terminology to use with clients when discussing annuities and their benefits.
Break down how an annuity review is imperative to ensure clients receive the best guarantees at the lowest cost.
Help when reviewing your book of business for clients who could benefit from an annuity review strategy.
See how Highland can help you and your clients find the best product to meet objectives.
Periodically discussing your clients' annuity performance will help you not only meet expectations but also demonstrate a commitment to their financial successes.
Complete the form below to access these resources.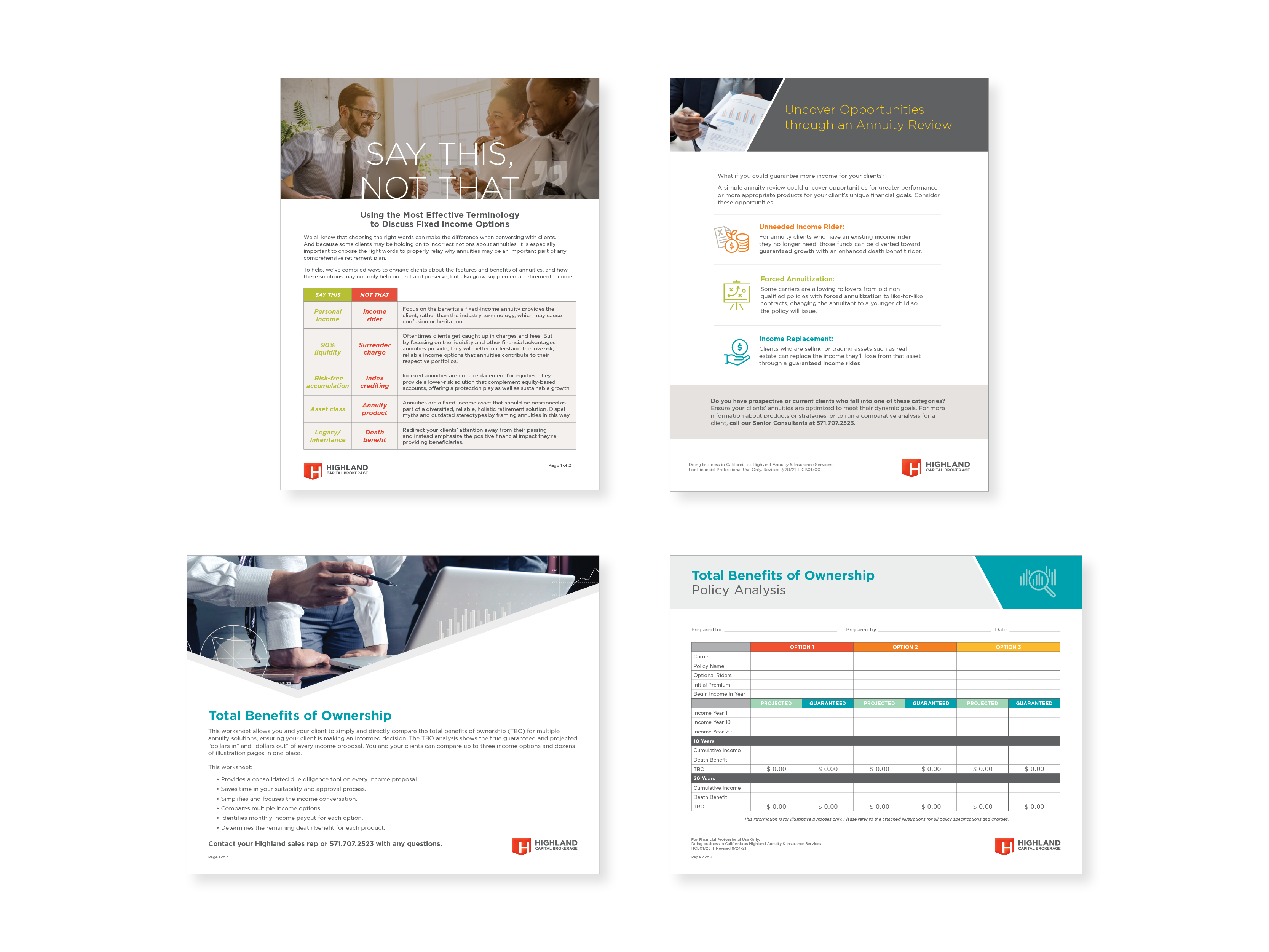 This page is intended for agents and representatives only, and not to inform members of the general public. The information provided in the agents' testimonials above may not be indicative of the experience of any end clients. The experiences and opinions are those of the financial professionals only.
By submitting this form, I certify that I am authorized to access the pages and any materials or documents provided by therein.