Longevity planning can be a sensitive topic. Add to that social distancing protocols and virtual meetings, and starting the longevity planning conversation with clients may seem a little challenging.
But with the right tools and resources, the longevity planning discussion can not only be informed and productive, but supply your clients with greater financial security and peace of mind in an uncertain environment.
Highland's Longevity Planning Toolkit helps start that discussion.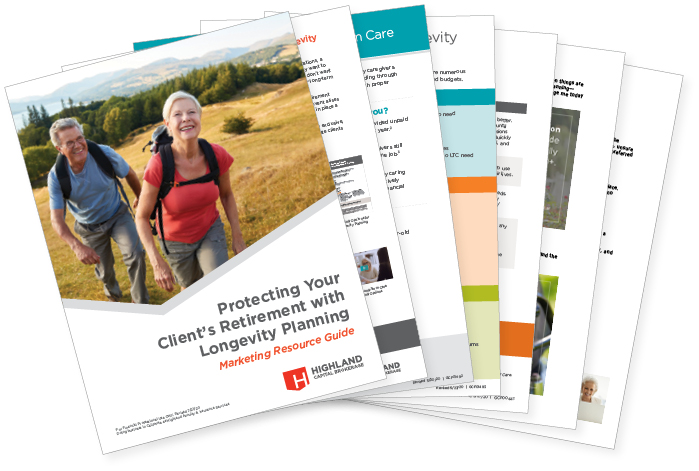 This comprehensive kit provides:
Customizable prospecting letters and social posts focused on the importance of longevity planning, particularly in the current environment.
Generic marketing pieces ready to send to clients to answer their basic longevity planning questions.
Informative infographics to help your clients determine the right longevity planning options for them.
Kickstart the longevity planning discussion and help protect your clients' hard-earned retirement savings from unexpected long-term care events.
Need more information on longevity planning strategies, products, and pricing? Visit highlandbrokerage.com/longevity-planning or contact your Highland Vice President to get started.