Who needs life insurance? Well, almost everyone. Purchasing life insurance can seem mistakenly complicated and expensive – but it doesn't have to be.
Some of the most common reasons people buy life insurance are to replace income, pay for funeral expenses, transfer wealth to the next generation, pay off a mortgage, or pass on a business. There are also many reasons people choose not to buy it. Other financial priorities get in the way or people mistakenly think it's too expensive. If they have life insurance already, they may think they have enough despite life circumstances changing like getting married, having a baby, or buying a new house. Life insurance costs less than most people think. The fact is, a $250,000 term policy only costs, on average, $160/year for a healthy 30 year old.1
This video illustrates the need for life insurance and highlights common misconceptions while emphasizing its affordability. Share this video now with your community and encourage those you know to make an appointment and speak with an advisor today.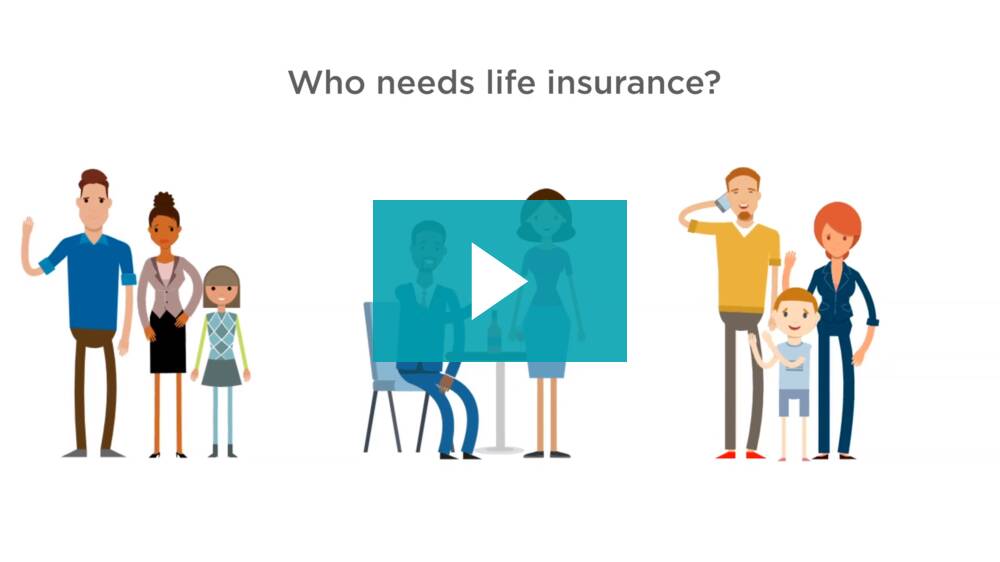 1Source: 2019 Insurance Barometer Study, LIMRA and Life Happens
Download and share this video with your online community. Spread the word about life insurance and make a difference in the lives of loved ones now.