After a lifetime of hard work, George Jackson recently sold his business for $100 million. George wanted to celebrate by giving each of his 19-year-old twin grandsons (Jack and John) a special $5 million birthday gift. George has asked his son, Mark, to reach out to their financial advisor for help in structuring the arrangement. Their goal: to minimize the tax implications and ensure Jack and John use the money wisely over their respective lifetimes.
Soon thereafter Mark met with Sarah, the Jackson's financial advisor, and explained what his father wanted to do. After gathering the information, Sarah called the Advanced Planning team at Highland Capital Brokerage for assistance. After designing and presenting several options, the Advanced Planning attorney recommended investing $4 million per twin in two separate brokerage accounts and using $1 million each for the Wait and See ILIT strategy to complement the investments. This strategy would set the twins up for a significant source of tax-free retirement income and help protect future generations with a large tax-free death benefit, sheltered inside an ILIT.
By loaning $1 million of the $5 million gift to a properly structured and funded Wait and See ILIT strategy, Jack and John would both receive a total of $12,360,238 in income-tax-free retirement income between ages 60 to 89. They would also leave a tax-free death benefit of $7,536,079 by age 90, which would be outside the twins' respective estates, leaving an asset-protected legacy for future generations.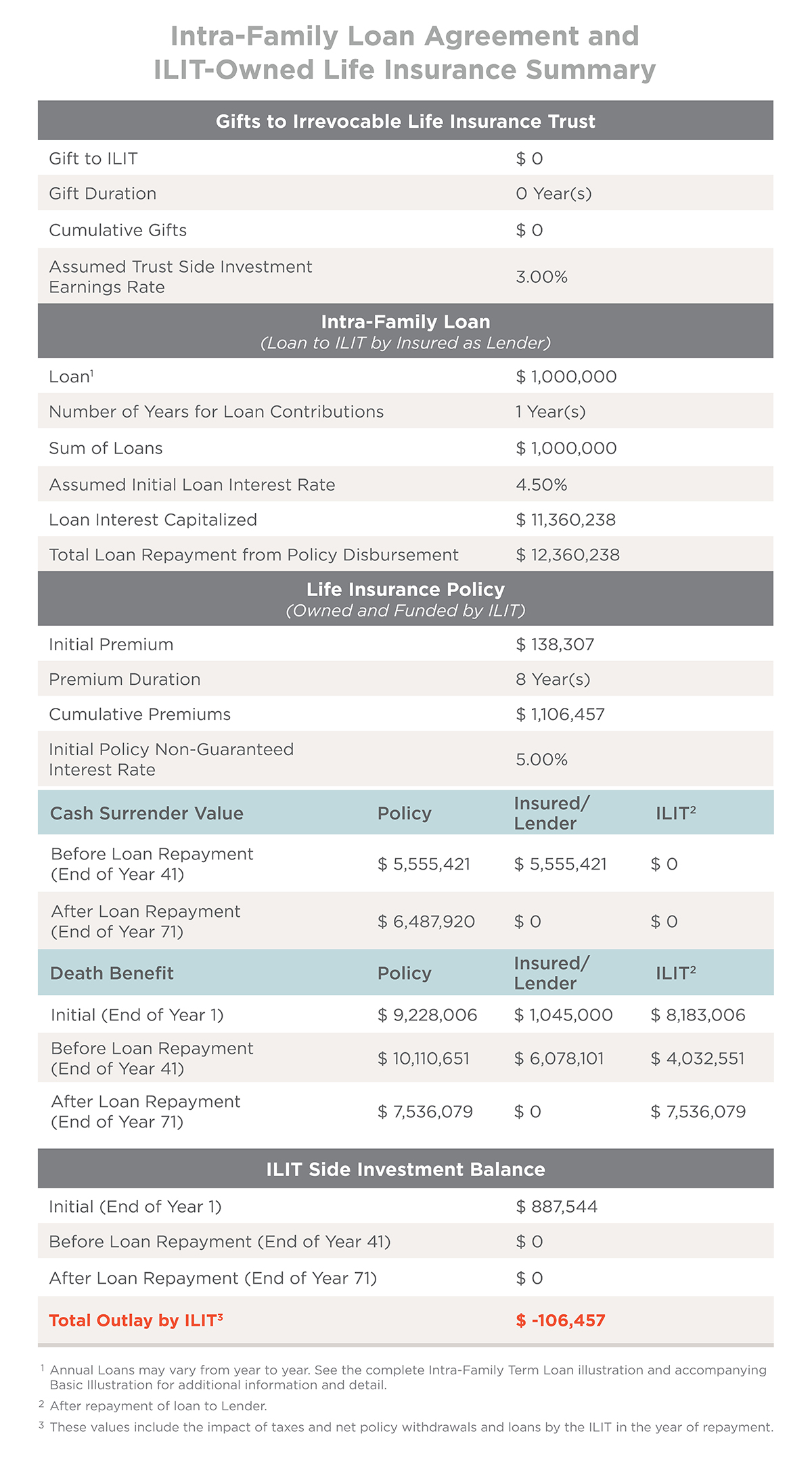 To find out more, email AdvancedPlanning@highland.com.