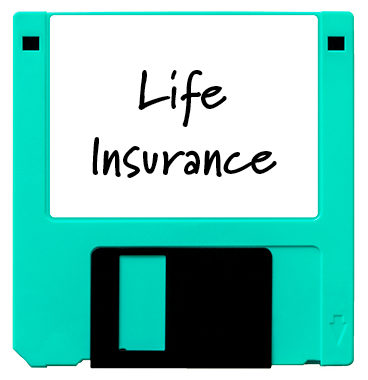 If you've had a physical exam or dental checkup recently, you know how important periodic evaluations can be in preventing small problems from turning into bigger ones.
Health and life changes, such as marriage, divorce, retirement, arrival of a new baby, or the purchase and sale of a home, can affect our financial health, too. That's why it's important to periodically check and update customer accounts and other financial documents.
This is especially true when it comes to life insurance coverage. Over time policies can become outdated and rife with simple errors — such as having an incorrect permanent address or phone number for the policyholder. Or referencing one or more deceased beneficiaries. In some cases, medical advances and the entry of new competitors could enable policyholders to obtain better coverage at a lower cost. On the other hand, some policies may be close to lapsing because of outstanding policy loans or failure to maintain premium payments.
Who Should Have Their Life Insurance Policies Reviewed?
Any client is a candidate for a policy review. However, primary prospects fall into the following four categories:
Younger clients who purchased term insurance some time ago (to save on the near-term cost) but have a long-term life insurance need.
Middle-aged clients who purchased insurance for family protection years ago might be paying more than necessary because they are holding term or group term coverage, or because they may have taken loans out of the policy to pay premiums or fund a cash need.
Business owners who are using life insurance to handle their continuation plans, benefit plans or key-person coverage, and could benefit from stronger, more appropriate or efficient coverage.
Trustees who could place themselves at legal risk — or client's goals and beneficiary needs at risk — by not diligently monitoring their trust-owned life insurance policies.
Anyone writing life insurance, is the agent of record on existing policies, or has been designated as trustee for a family member or client should consider conducting policy audits. A basic policy review report uses standard inputs that cannot be customized and generally runs four pages. This type of report is recommended for smaller contracts with a death benefit under $3 million. For larger contracts, a deeper dive may be in order.
Policy Analysis & Comparative Evaluation (PACE)
HCB's Policy Analysis & Comparative Evaluation (PACE) report is designed to evaluate the performance of a policy to date, project its performance going forward and review alternate forms of coverage assuming the insured remains in good health. By analyzing current performance information and reviewing options for optimizing the benefit and cost effectiveness of coverage, it ensures current and future objectives are being met.
The latest PACE report features three new dashboard features:
A color-coded Summary Analysis "traffic light" signal that calls immediate attention to three critical key performance indicators:
A thorough narrative analysis and explanation of how a policy has performed, its projected cash values at designated intervals, and an assessment of the number of years that the policy will remain in force based on guaranteed and current assumptions.
A market-based assessment of alternative policies currently available. It compares existing life insurance coverage to the latest life insurance policies being marketed by carriers.
Over the past several years, our PACE report has uncovered many underperforming policies. In some cases, sustained low interest rates and the volatility of equity markets have drastically impacted older policies so that original premium funding levels are largely insufficient to sustain coverage to life expectancy. What's more, innovative policy designs and funding techniques may now be better suited to a client's financial situation, particularly for the sophisticated client with complex needs and a desire for efficient wealth transfer strategies.
Next Steps
Clients who may need an immediate policy review:
Clients with term insurance more than two years old might need permanent coverage as their income stabilizes or new needs develop.
Clients with permanent insurance might benefit from improved underwriting and pricing, as well as new product designs such as guaranteed death benefit universal life.
Clients with significant changes in their lifestyle could require a review of life insurance needs.
Clients with older policies that have not performed as expected may place client objectives at risk.
Small business owners may have purchased life insurance for a variety of business needs but have not monitored it to ensure coverage is aligned with their current needs, and to ensure any death benefit proceeds are received tax-free.
Potential Clients
Clients who may have purchased life insurance for a variety of needs:
Business planning and benefits
Estate planning
Survivor protection
Increasing family wealth. In many cases, clients' current advisors have not actively monitored existing life insurance policies.
What to Do Once You Have Gathered Your Contacts
It is important to stress with your client that a policy review is not a replacement program. Instead, it is part of an ongoing assessment of your client's ever-changing needs. Here are some steps to take when guiding your clients through the policy review process:
Talk to your clients about their current life insurance policies.
Let them know you periodically evaluate all your clients' existing life insurance policies
Discuss potential options such as life insurance coverage with Long-Term Care or Chronic Illness Riders (potentially reduced outlay for the same amount of life insurance coverage).
Review the formula used to determine the type and amount of coverage they currently have.
Utilize our Reasons for a Life Insurance Review piece to engage your clients and survey if they have any changes in needs or priorities that would warrant a review.
Have your client fill out our Policy Review Fact Finder. And have the policy owner sign an Authorization Form.
Life is change. That's why, as life goals change, life insurance needs change as well. By analyzing information on the performance of current policies and reviewing options for optimizing the benefit and cost effectiveness of your coverage, it ensures current and future objectives are being met.
So, are the policies for your clients up to date?
Click below for a Policy Review Quiz, along with the resources mentioned above and a Sample PACE Report.